Engagement Photo Shoot!!
After several weeks of searching online for potential wedding photographers, Steve called me at work one day to tell me he found a Pittsburgh Wedding Photographer he was really excited about. This photographer, MichaelWill, had shot at our reception site before which is how Steve found him (by searching for pictures of wedding receptions at the Priory). This was comforting that at least Michael would be familiar with one aspect of our wedding day!
But on top of that we knew right away that Michael's photography style was perfect for us. From his website (michaelwillblog.com) you can tell that his clients really feel comfortable around him which allows him to capture some great candid pictures. When we met him in person he emphasized that he was willing to travel pretty much anywhere around the city to make sure he got some great shots that we would love. So without further ado, below you can scroll through our top 20 favorite pictures from our water balloon engagement shoot!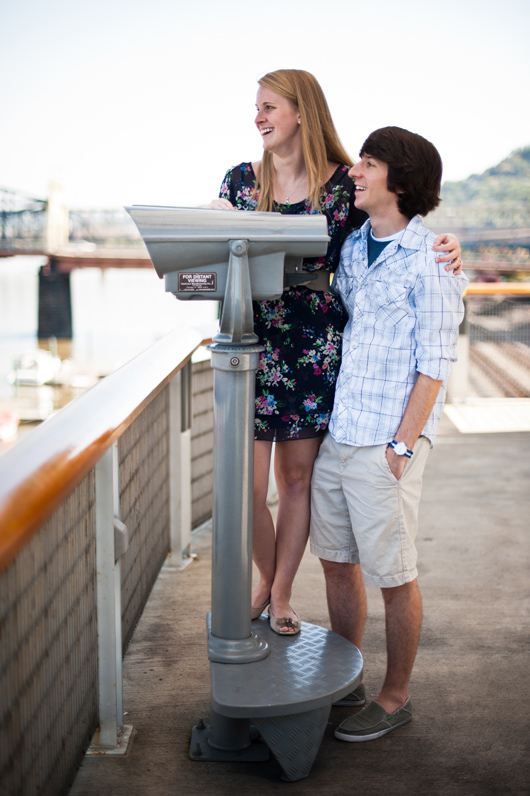 We started out our engagement shoot in Station Square and we really liked these two (above and below) of us looking out at the city across the river. We were a little nervous at first and I really love the picture below of Steve, you can tell it's a genuine smile.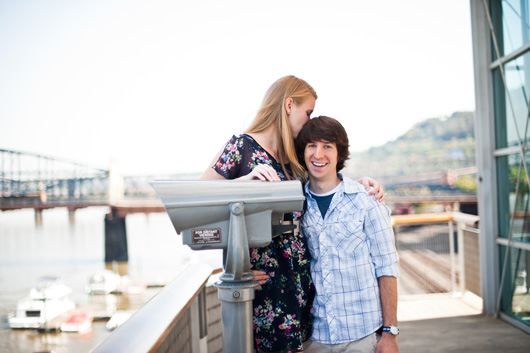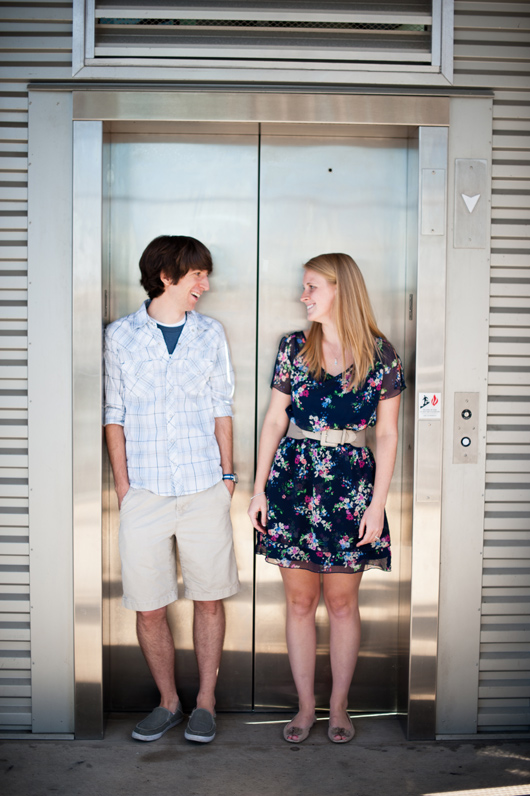 The metal elevator (above) was a pretty cool background that we found down in Station Square and the walking bridge (below) had a wire fence around it that let in some nice lighting.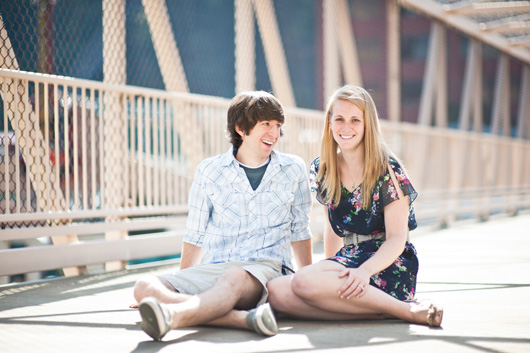 Loved these pictures by the fountain in Station Square! The fountain jets move to the music and the one picture (in the gallery) looks like we are at Sea World since we are both looking at the same spot above the fountain where the water was shooting to haha.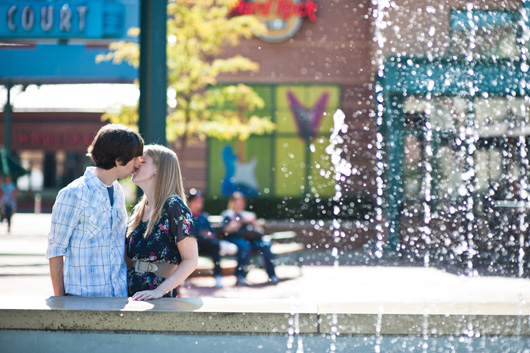 I have to admit that I didn't think this tunnel looked real impressive when we first started walking through it. Clearly Michael had been here before though, because the ivy growing on the side of it really looked AMAZING in the pictures!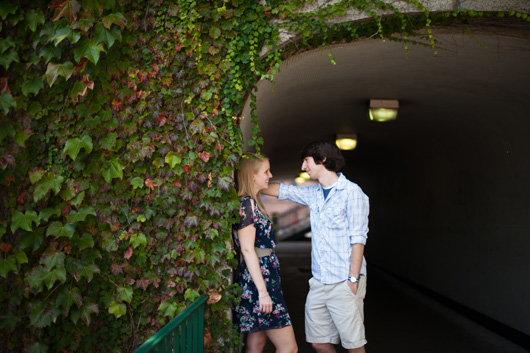 This mirror was at the upper station when we got off the incline. Since it was rounded we got some cool shots that were a little distorted and Michael even had a cameo in a couple of them!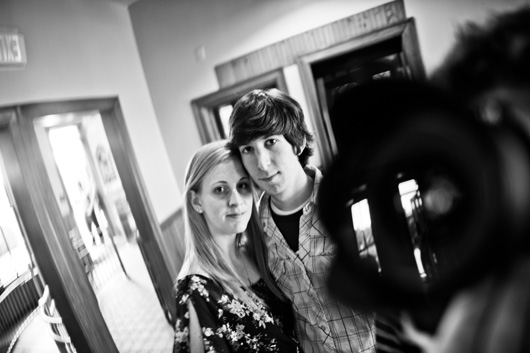 What a great shot of us on the lookout over the city on the top of Mt. Washington! We were so lucky with what a beautiful day it turned out to be!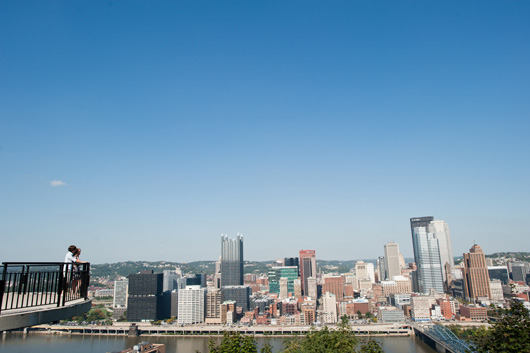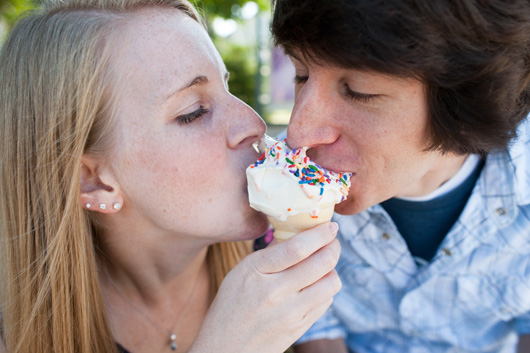 The only problem with the beautiful weather was how quickly this ice cream cone melted! I'd have to say though that the drippy, sprinkly ice cream cone pictures turned out pretty awesome!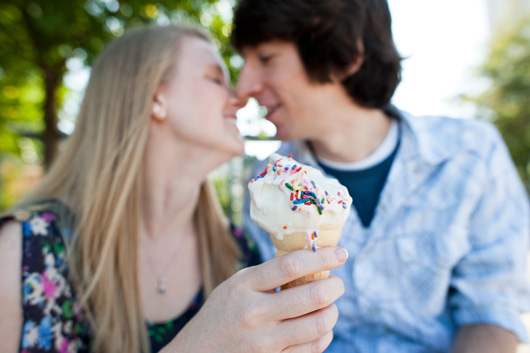 And now for the water balloon pictures! Bree gave us this idea based on a photo shoot she had seen online. We started out just cute and colorful by writing messages on the balloons.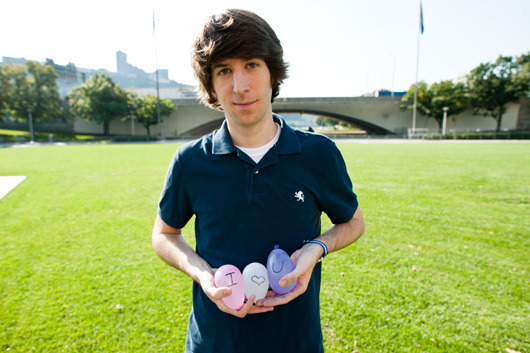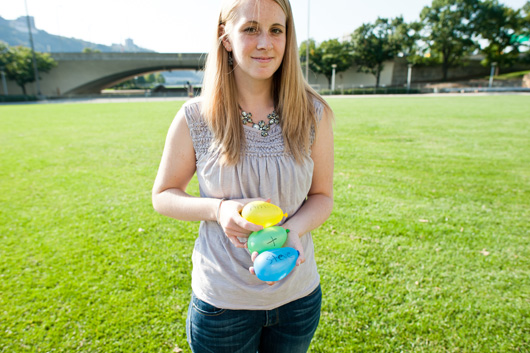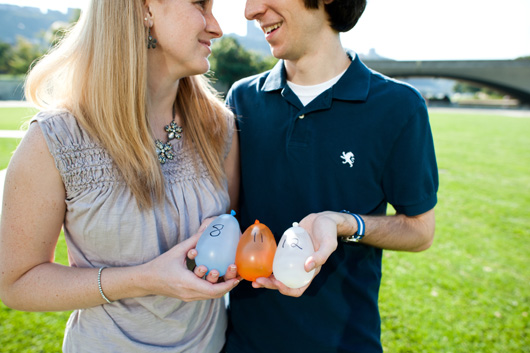 Ahhhh my ring looks soooooooo beautiful with these pretty bright balloons as the backdrop!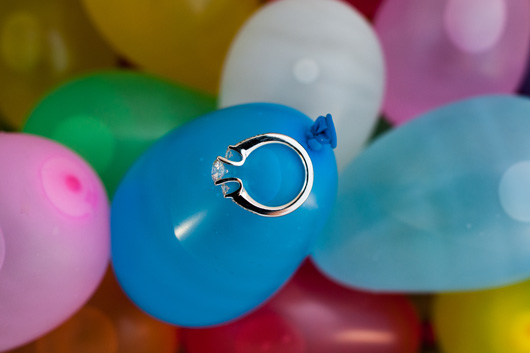 Batter's up! Steve clearly wins for best wind up! We had so much fun (as I'm sure you can tell!) playing baseball with these water balloons! Thanks to Michael, the water droplet effect turned out even better than we could have imagined!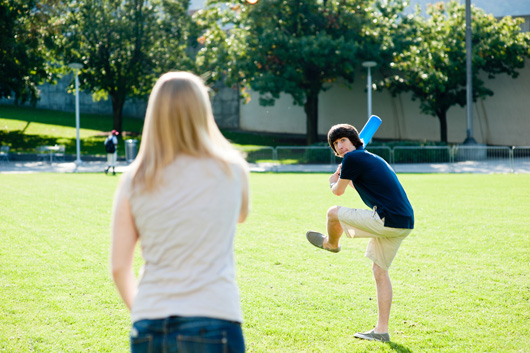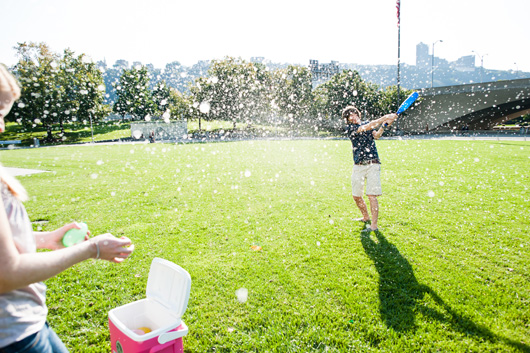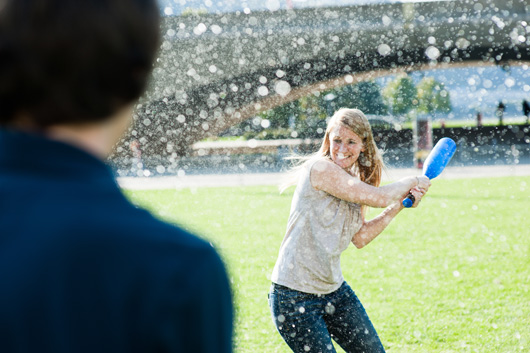 We must have been standing back too far for water balloon baseball because we were way too dry. We found a quick fix for that!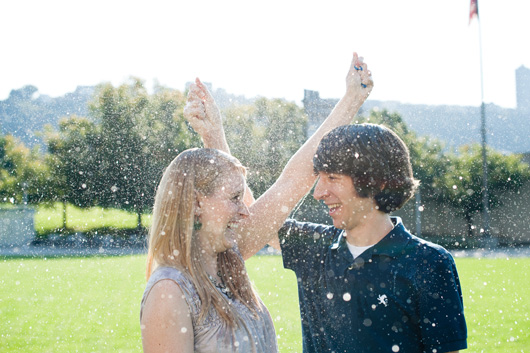 The colorful balloons really stand out great against this white background from the walking tunnel through Point State park.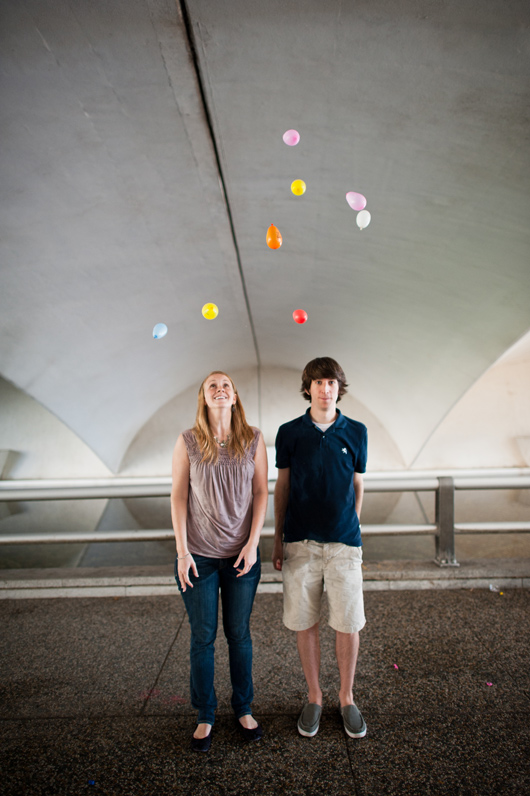 This was Steve's hilarious idea. If "Wrzeszczynski" had a couple more letters I don't think we could have held them all!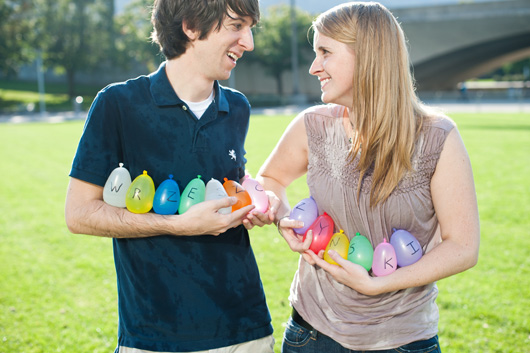 Thanks again for everything Michael! We truly had a blast and now have one more reason to look forward to August 11, 2012!!!
Wedding Site Started.
Check.