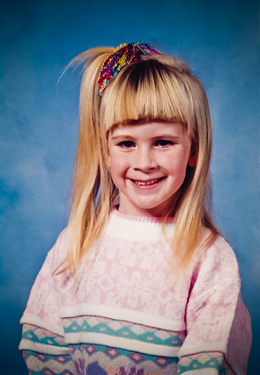 I grew up north of Pittsburgh in Wexford with my Mom and Dad, and my two sisters, Alli and Alex. I enjoyed playing softball, playing flute and piano, taking acting lessons, and spending time with family and friends.
Penn State seemed like the perfect choice for college. It was close enough to come home (about 3 hours) if I needed or wanted to, but far enough away to feel like I was on my own. I knew a ton of people from high school, but there were also enough students to meet a lot of new friends too (like Steve!) Although I didn't know much about college football at the time, I was told that Penn State had a well known football program. I grew up going to Steelers football games with my dad at Three Rivers Stadium and then at Heinz field, so I had plenty of great football memories. I soon learned that attending a Penn State football game at Beaver Stadium is unlike any other experience you could have; Steve and I have season football tickets and still go back up to State College for Penn State football every chance we can get! I graduated from Penn State in May 2008 with a Bachelors of Science in Mechanical Engineering.
I now live back near Pittsburgh with Steve, but east of the city this time, in Monroeville. I work as a Mechanical Engineer for Bechtel. I love to travel to see the world, learn about other cultures, and push myself to try new things outside of my comfort zone (like skydiving in Austin, Texas, and snorkeling in the Great Barrier Reef). Steve and I have a lot of the same interests, and we're nearly inseparable. He is the nicest, most caring person I know, and I feel like the luckiest person in the world to honestly say that next August I will be marrying my best friend.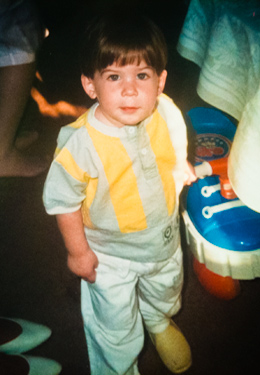 I grew up outside of Philadelphia in Bucks County with 2 sisters, Angela and Natalie, a step-sister, Heather, and 1 brother, Bill. My mom's sanity was tested daily with two sons, especially when one (Bill) could be convinced to do most anything. Somehow, we made it out of our childhoods.
I only applied at one college during high school and that was Penn State. Thankfully, I was accepted and it was there I met Amanda. I graduated and decided to build a business of my own. I now run my own Internet Marketing business from home. I help people connect with the information they're searching for online.
I enjoy photography and traveling (if you were to ask Amanda she'd say I was sheltered before I met her.) I just like to visit new places and capture experiences to share with everyone I know. Above all it doesn't matter where I am or what I'm doing, all I need is Amanda by my side. Getting married means she'll be there forever and I couldn't ask for anything more.